Supply Hot Sales High Purity Silver 5N 6N Gallium Metal
High Purity Gallium
SANTECH

Changsha

3-5 days

5MT/month
Gallium metal is magnetic and an excellent conductor of both heat and electricity. It expands on solidifying (by 3.2%) and the density is higher in the liquid than in the solid state.
Santech is engaged in re-processing of Gallium and dedicates most of R&D efforts to its granules, alloys and compounds, which are widely used in photovoltaic cells and LED industries.
Properties:

Purity
99.99%-99.99999%
CAS No.
7440-55-3
Appearance
Soft Silvery
Density

5.904 g/cm

3
Liquid Density

at m.p.: 6.095 g·cm

−3
Melting Point

29.78°C

Electronegativity

1.81 (Pauling scale)

Thermal expansion

18 µm·m-1·K-1 (at 25 °C)

Thermal conductivity

40.6 W·m-1·K-1
Advantage:
1. Rigid Quality control: Raw material inspection, produce procedure control and pre-delivery inspection;
2. Low heavy metal: Content of Cu, Fe, Pb, Cd, Au, Hg less than 5ppm;
3. Small size packaging: 0.1kg or 1kg per bottle inside a vacuum foil bag;
4. Fast delivery: 1-2 days after PO confirmed for sample;
5. Dangerous goods transport: shipment should be original name and full value of non-sample order;
6. Quality Guarantee: If any quality problems, free replacement will be adopted;
7. Technical Support: 24 hours technical support by e-mail or calling;
8. Convenient Payment: Bank Transfer, L/C, Western Union, PayPal, Alibaba payment.
Quality Standard:
1. Manufactured as per the China National Standard GB/T1475-2005;
2. Santech test results are superior than the standard.

Grade


Foreign Matter (ppm, wt)

Fe
Si
Pb
Zn
Sn
Mg
Cu
Mn
Cr
Ga 7N

0.003
0.001
0.002
0.005
0.005
0.001
0.001
0.001
0.001

Ga 6N

0.01
0.001
0.005
0.005
0.005
0.001
0.005
0.001
0.001

Ga 5N

0.2

--
0.17
0.15
0.01
0.01
0.02
--
0.21

Ga 4N

0.8
--
1.0
1.1
0.8
0.8
1.8
--
0.8
Application:
1. Preparation of Gallium Arsenide(GaAs)、Gallium Phoshpide(GaP)、and Gallium Nitride(GaN) for wireless communication, LED illumination
2. GaAs concentrated solar cell and CIGS Thin-film solar cell
3. Magnetic substance and Nd-Fe-B advanced magnetic materials
4. Low melting point alloy, preparation of Ga2O3 and semiconductor chip
MOQ & Packaging:
1. MOQ: 0.1 kilo per bag or bottle;
2. Package: 1 kilo per bottle inside a vacuum foil bag; 10 bottles wrapped in poly-foam box; carton box outside.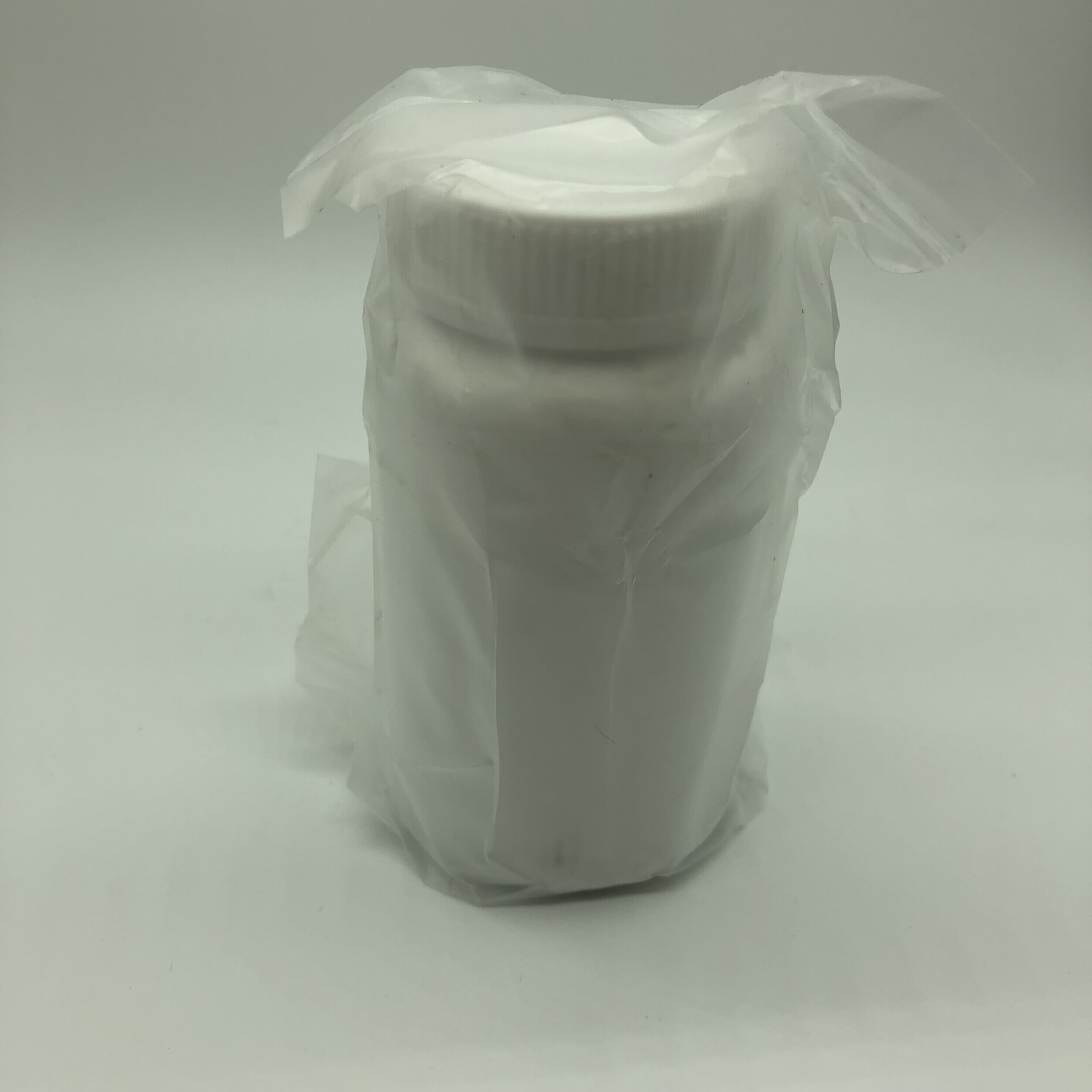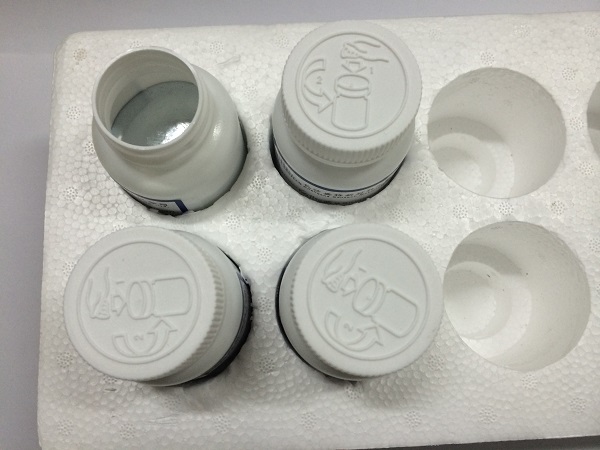 Transportationl:
1. IMDG & IATA: Class: 8
2. UN no.: 2803
3. Packaging group: III
Santech Factory: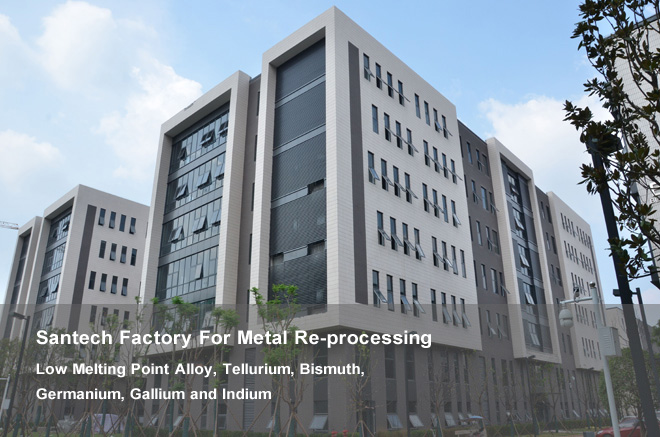 Process & Testing Center: